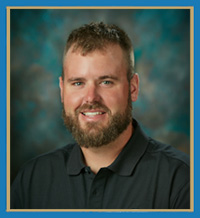 Cody Smith
Service Department Director
Appointed by the Batavia Township Board of Trustees, Cody joined Batavia Township as Service Department Director in August 2022. Cody administers the department's day-to-day operations, such as road surfacing, repairing damaged asphalt, park maintenance, snow removal, maintaining the Township's cemeteries, and the maintenance of road curbs, ditches, and gutters.

Cody brings an extensive background in local government in Clermont County, specifically on public works and various other roads, parks, and cemetery projects.

Cody came to Batavia Township in August 2022 from neighboring Pierce Township where he served as their Road Foreman from 2019 - 2022, with a total of nine years of service time at Pierce Township. While at Pierce Township, from roadwork to cemetery operations, Cody was proud of the processes that he helped to perfect, along with his involvement in the creation of Pierce Township's columbarium or niche burials (which included new sidewalks and the implementation of gardens within Pierce's cemetery operations).

If you ever have any questions or concerns, Cody always welcomes you to reach out to him!

CONTACT SERVICE DEPARTMENT DIRECTOR, CODY SMITH 513-732-3888 ext #9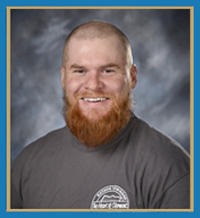 Steven Tyminski
Foreman - Service Worker 2
Appointed by the Batavia Township Board of Trustees, Steven joined Batavia Township in August 2018. In August 2022, Steven elected to take on the important role of Service Department Foreman. As the Service Department Foreman, Steven assists and helps to lead the department's day-to-day operations, such as road surfacing, repairing damaged asphalt, park maintenance, snow removal, maintaining the Township's cemeteries, and the maintenance of road curbs, ditches, and gutters.

Steven brings an extensive background in the trades. Prior to Batavia Township, Steven has private sector experience working for Prus Construction, Koehler + Day Blacktopping, and Creative Scapes Landscaping.

Including Cody and Steven, the Service Department consists of six full-time dedicated employees.