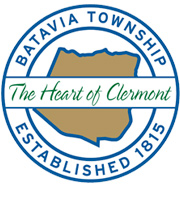 What is Energy Aggregation?
Related to the energy industry, the State of Ohio is a deregulated state. Energy deregulation gives consumers the ability to choose an energy supplier. In other words, Ohio's policy allows for consumer choice. With energy deregulation, you'll still receive your electricity and natural gas through your local utility's infrastructure (Duke Energy – Ohio), but you'll be able to choose your own energy supplier.

Energy Aggregation is when a group of customers in a community (households and small businesses) band together as a group to form a single, larger customer that buys energy for its members. A large buying group may be able to get a better price and/or contract terms for the group members than one can get on your own.

The Ohio Revised Code allows for communities, such as townships, villages, cities, and counties, to form aggregated buying groups on behalf of their citizens. The governmental aggregator chooses an outside supplier for eligible customer-members in its group. There are certain customers not eligible – those already with a supplier and those that are on Percent Income Plans. Aggregations can be formed to buy natural gas, electricity, or both.


Question – What if I want to opt-in or opt-out of this aggregation program?
For Electric Aggregation (Vendor - AEP):
To enroll in the program or to cancel your participation in the program, please call the program supplier, AEP Energy, Inc. at 877-726-0214 or enroll online at
https://enroll.aepenergy.com/acquisition/aggregation
.
For Natural Gas Aggregation:
Energy Aggregation Renewal Update