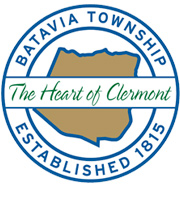 What is Energy Aggregation?
Related to the energy industry, the State of Ohio is a deregulated state. Energy deregulation gives consumers the ability to choose an energy supplier. In other words, Ohio's policy allows for consumer choice. With energy deregulation, you'll still receive your electricity and natural gas through your local utility's infrastructure (Duke Energy – Ohio), but you'll be able to choose your own energy supplier.

Energy Aggregation is when a group of customers in a community (households and small businesses) band together as a group to form a single, larger customer that buys energy for its members. A large buying group may be able to get a better price and/or contract terms for the group members than one can get on your own.

The Ohio Revised Code allows for communities, such as townships, villages, cities, and counties, to form aggregated buying groups on behalf of their citizens. The governmental aggregator chooses an outside supplier for eligible customer-members in its group. There are certain customers not eligible – those already with a supplier and those that are on Percent Income Plans. Aggregations can be formed to buy natural gas, electricity, or both.


The Township's Aggregation Rates
Natural Gas: In August of 2022, Batavia Township, along with 25 other Cincinnati-area communities were pooled in 2-year aggregation agreement with AEP Energy. The program begins with the October 2022 meter-read date for eligible residents and small businesses with a natural gas supply rate of $0.839 per Ccf for twenty-four (24) months, ending on your October 2024 meter-read date. Please
CLICK HERE
to view the Township's Natural Gas FAQ.
PAST PERFORMANCE 6/19 to 6/22
Electric: Currently, the Township's electric aggregation agreement is with AEP Energy at a rate of $.0499 per kilowatt-hour. The end date for this rate is July of 2023. Batavia Township and Energy Alliances will be actively searching the market for a new competitive rate well prior to the July 2023 end date of the current $.0499 per kilowatt-hour rate.
PAST PERFORMANCE 5/21 to 6/22

Although your natural gas bills will be still coming from Duke Energy, AEP will indeed be the supplier if you choose not to opt out of the program.
CLICK HERE
for an explanation of your bill (Starting October, 2022 Billing Cycle).
Question – What if I want to opt-in or opt-out of this aggregation program?
For Electric Aggregation (Vendor - AEP):
To enroll in the program or to cancel your participation in the program, please call the program supplier, AEP Energy, Inc. at 877-726-0214 or enroll online at
https://enroll.aepenergy.com/acquisition/aggregation
.
For Natural Gas Aggregation (Vendor – AEP)
In or around of August of 2022, all eligible residents and small businesses
WHO ARE MAILED AN OPT-OUT LETTER
by AEP Energy are automatically included in the program unless you choose to opt out. If you make the choice to opt out, you will continue to be served by your local utility's default natural gas supply rates or until you choose an alternative natural gas service provider. However, if you do not respond to this letter, the local utility will complete the enrollment process. As a part of the enrollment process, you will also receive a notice from your local utility, Duke Energy Ohio, confirming your decision to enroll with AEP Energy.
Simply review the letter - if you are pleased with the Township Natural Gas Aggregation Program, simply ignore that letter. No deposits are required to enroll.
If a Batavia Township resident opts out initially but wants back in the program – you can indeed rejoin! Please call Energy Alliances at (513) 794-5555 and they can assist you.